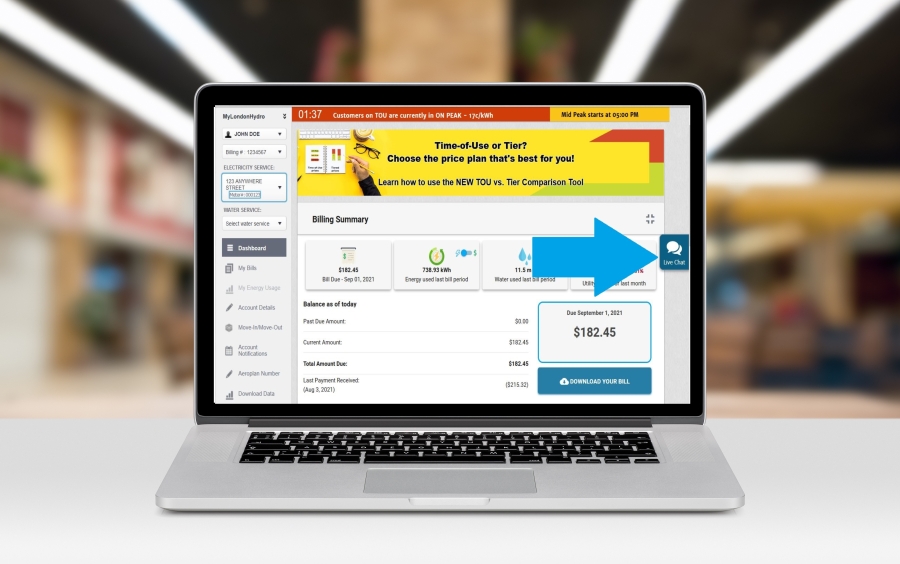 Live Chat is a convenient and secure way to connect with London Hydro Customer Service Representatives in real-time to help you find what you need, rather than emailing or phoning the Customer Service department. Log into your MyLondonHydro account today to start a text chat with a Customer Service Representative. 
There are three topics we can help you out with in Live Chat: 
Billing Inquiries
Website Navigation
Services and Assistance Programs
Instructions
To start a live chat in MyLondonHydro, simply click on the icon on the right side of your screen on your mobile device, tablet, or workstation. 
Once you have entered your name, phone number, and topic, click the Start Chat button, and a Customer Service Representative will join you shortly.
Please note that that the Live Chat icon is available during regular business hours from 8:30 am - 4 pm, Monday through Friday, excluding statutory holidays. 
If the icon is a grey colour, it means that we are either performing upgrades or that you've tried to reach us outside of regular business hours.
How to End a Live Chat Session

When you reach the end of your chat session, click on the red arrow icon at the top right corner of the Live Chat box to disconnect from the chat.